AUCKLAND IS WHERE IT ALL BEGAN.
Since 2013 we've helped over 1000 Aucklanders reach their running goals. Come join the crowd! We have three stunning Auckland locations.
A 6-week season of TempoFit is the ultimate tune-up for runners of ALL abilities. If you want to get faster, run smoother, be injury free, go further, and have more fun ... you've come to the right place! 
Each 6-week season includes three workouts per week:
TLC: Technique, drills, core, conditioning, strides … all that stuff that will help make you a smoother, less injury-prone and happier runner. Slightly less intensity than the Accelerate workouts.
ACCELERATE: Learn to get out of first gear and unleash your inner Ferrari! These workouts are tailored for the individual and gradually increase in intensity over the season.
LSD: Long, social and scenic distance runs. These are designed to develop endurance and aerobic capacity. Plus, you'll explore Auckland in all it's Sunday-morning beauty, meet loads of fellow runners, and be guided around by our TempoFit Pace Leaders. Every Sunday 8am at various locations.
You'll also receive a 6-week training plan, weekly motivational emails, online training guidance (if you can't make the odd workout) and access to our incredibly supportive Facebook group.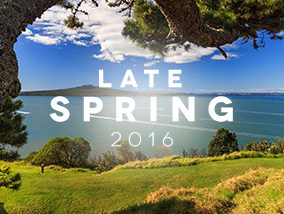 LATE SPRING SEASON
19 Sep - 30 Oct (6 weeks)
This season concludes with the Auckland Marathon so is perfect for anyone targeting Auckland's iconic festival of road running. Also perfect for those running Queenstown Marathon, Tarawera Trail Marathon & 50k, Kerikeri Half and those down off-season training and getting in shape for summer.
Price: $119 (that's less than $7 per workout)
Missed the start of the season? No worries. Just use the code "half-season" at check out and you'll register at a discounted rate.
We hold TempoFit group workouts in three Auckland locations:
St Heliers (6:30-7:30pm TLC Mondays and ACCELERATE Wednesdays)
Auckland Domain (6:30-7:30am TLC Tuesdays and ACCELERATE Thursdays)
Westhaven (6-7pm TLC Tuesdays and ACCELERATE Thursdays)
You can pick to attend any of the workout locations and mix-and-match what sessions you attend as your lifestyle demands (e.g. attend St Heliers on Monday night and Auckland Domain Thursday morning).
LSD Sessions (8am Sundays): The long runs are held at various scenic locations throughout Auckland (8am Sundays).
We'd love to have you on the team at our next 6-week season.
ST HELIERS
6:30-7:30PM MONDAYS & WEDNESDAYS
On Mondays meet at Vellonoweth Green (corner of The Parade and Tamaki Drive). On Wednesdays meet on Tamaki Drive opposite The Parade. Look for the TempoFit flags. Free on-street parking and toilets nearby.
AUCKLAND DOMAIN
6:30-7:30AM TUESDAYS & THURSDAYS
From the entrance to Auckland Domain at the corner of Carlton Gore Rd and George St, find 200m further along Football Rd towards the Museum. Look for the TempoFit flags. Free on-street parking and toilets nearby.
WESTHAVEN
6-7PM TUESDAYS & THURSDAYS
Meet near 85 Westhaven Drive. There is free parking and toilets at the venue. Look for the TempoFit flags.
Note: During winter (late May to late July) these workouts are held 6:30am Tue & Thu.
Will I be fast enough for TempoFit?
If you can run 5k non-stop, then absolutely yes! We have designed TempoFit especially for you! We wanted a programme that was tailored to the needs of the individual but still allowed runners of all abilities to train together. This is what makes TempoFit so unique. You WILL fit in!
It's raining, is TempoFit running?
Yes. Always. (Although sometimes we alter workouts to allow for adverse weather.)
Can I attend different TempoFit locations?
Yes. Mix and match to suit your work and family commitments. But aim to do just three TempoFit workouts per week: one TLC, one Accelerate and one LSD. TempoFit members can even visit TempoFit in other cities if season dates align.
Is it just for runners or can beginners and other sports people join?
At TempoFit we have everyone from rugby players to recovering couch potatoes and from ultra runners to gym junkies. We'll tailor the workouts to your fitness level and you'll find the technique, speed and endurance developments will cross into loads of other sports.
CONTACT TEMPOFIT AUCKLAND