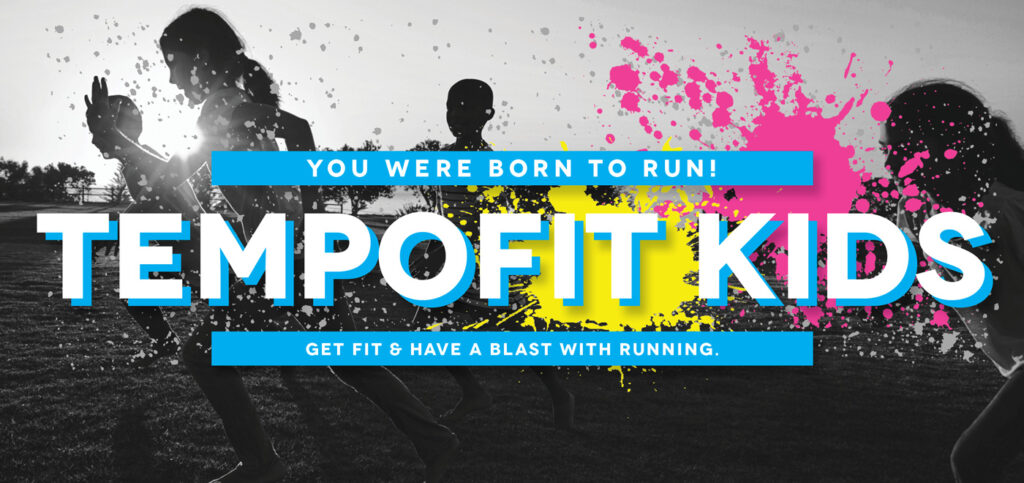 Join us on Wednesdays afternoons (at Highlands Intermediate) and Friday mornings (Ōākura) for Term 4 of 2023! (Note: We start the term in Week 2)
If it's your first time, sign up and join us for a FREE taster session!
Get fit with running! Increase speed, endurance and athleticism—and have bucket loads of fun along the way! It's great for off-season training or for those wanting to run/sprint as their sport.
DETAILS:
TempoFit Kids is for any kids between the ages 8 and 14 who want to get fitter and faster with running. We also have a high school squad for kids who see middle or long distance running as one of their sports.
For Term 4 of 2023 we have two locations/days starting in Week 2 (Wed 18th and Fri 20th October). Kids can attend one or even both!
Wednesday afternoons at Highlands Intermediate (sports fields):
Ages 8-11 years – 3:25-4:05pm
Ages 11-14 years – 4:10-4:55pm
High School Squad (13 years old +) – 5:00-5:45pm
If it is rainy we will be in touch on the day regarding potential cancellations.
$15 per session ($12.50 for siblings attending the same term)
Friday mornings at Ōākura Hall (South Road, Ōākura)
Ages 8-13 years – 8:00-8:45am (please arrive by 8:10 as we will often head off for a run to Matekai Park or Ōākura School — please call Hayden or Gemma if you can't find us)
This session concludes with a healthy breakfast of an Up&Go, piece of fruit, and croissant (or similar)
At 8:45am, after the workout and breakfast, we walk to Donnelly St from where kids make their way direct to Ōākura School
On in ALL weather (as we have an indoor venue to use if it is wet outside)
$18 per session ($15 for siblings attending the same term) Note: The increased price is to cover the cost of breakfast which we believe is vital for kids to re-fuel before a full day at school.
Keen to come to a free first session? Please register here and after the first session we will send you details for signing up for the remainder of the term. Spaces are limited.
Returning to TempoFit Kids? Please email Hayden to confirm your child's attendance for the term.
COMMON QUESTIONS:
Is TempoFit Kids right for me?
Anyone who wants to get fitter, faster and have fun moving in nature's playground! Whether you're training for another sport, focusing on running or just wanting to get fit, TempoFit Kids is for you! Our High School Group is for any teens competing or looking to compete in middle and long distance running (see below for more details).
What happens at TempoFit Kids?
Most sessions start off with a short jog and drills to warm up, then we will learn running technique or new exercises before doing some fun relays, challenges, strength and agility exercises, and running games. In winter we will do short trail runs.
What should I bring?
Wear running shoes, shorts and a t-shirt. Bring warm clothes to put on before and after the session. Always bring a drink bottle. Please do not bring valuables (e.g. phones and wallets) that may be left unattended as we can't guarantee these will be watched all the time.
What is the High School Squad?
High School Squad is for high school-aged students interested in improving speed and speed endurance (in the summer) and running strength and endurance (in the winter). Whether you want to improve your speed or endurance for team sports or see running as your main sport, this 45-minute session is for you. You don't have to be fast or fastest. The goal is simply to all work together on getting faster and finding our fastest selves. This squad is a natural progression on from TempoFit Kids.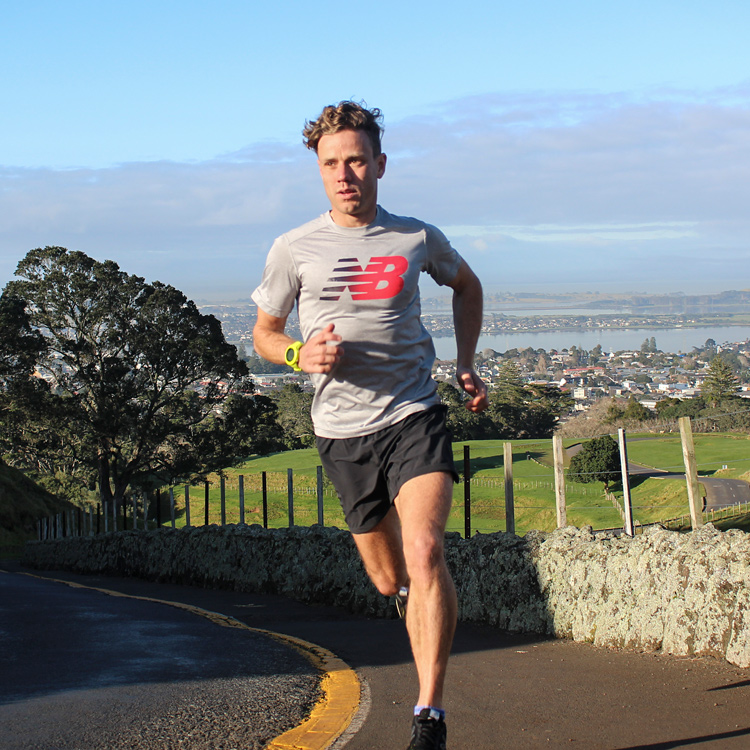 Who is TempoFit Kids?
Hayden Shearman: Hayden is the head coach for TempoFit Kids, is an Athletics NZ Accredited Coach, and has more than a decade experience coaching runners of all ages.
He heads up the schools running programme Run Revolution and is a commentator for athletics, surfing, skateboarding and triathlon. Hayden has competed over distances from the 800 to marathon, as well as triathlon, and has written books Runner's Guide to Wellington and Runner's Guide to London. When not running Hayden loves to surf, make music and go on outdoor adventures with his wife and daughter.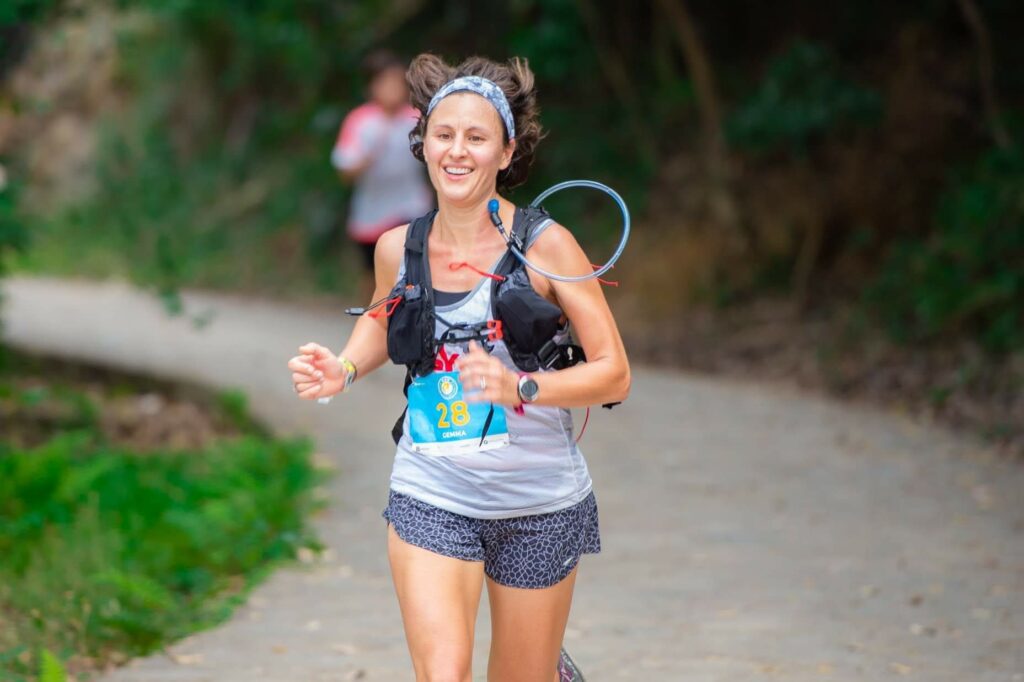 Gemma Chambers: After growing up in a keen running house, Gemma found her own love for running in her 20s and has since taken on many running challenges including an ultra in Mongolia, a marathon with Rhinos in Kenya and a half marathon through the temples of Angkor Wat.
A teacher and mum, Gemma is passionate about young people finding physical and mental health through sports.
All our coaches are police vetted.
How exhausting is TempoFit Kids?
We believe that if you're not having fun, you're doing it wrong. So smiles are number one. And part of getting there is doing plenty of stuff you know you can do at your level and doing just a couple of things each session that test the limits. So, expect to feel pleasantly tired but massively amped after each session.
What happens if it's raining?
If it's just showers we will go ahead, but if the weather is super wet and/or super windy we will text all registered parents/caregivers before 2pm to confirm or cancel. If you don't hear from us, assume it's on. Ōākura Hall sessions are always on.
VALUES
Fun: Laugh, move, connect, try, achieve and celebrate.
Courage: Every day do something challenging and do it better than you have ever done it. You can be world-class at running in your body.
Develop Body, Heart & Mind: We run because nothing is better for both body and soul than well-earned dopamine.
KEEN?