COME ALONG TO THE TEMPOFIT TASTER
5:30-6:30pm Monday 25 July at Logan Park -- It's free!
Thinking about checking out TempoFit but want to dip your toes in the water before diving head-on into a 6-week season? This taster session is for you.
The session will begin with a meet-and-greet with your coaches (as well as head coach Hayden Shearman) and a chat about your running goals and how TempoFit can help you reach them. Then we head outside for a little workout.
Come in your running gear ready for about 30mins of exercise. We will walk you through some of our introductory drills and do a mild running workout. Nothing too strenuous or scary.
Absolutely free of charge and suitable for runners of ALL abilities!
When? 5:30-6:30pm Monday 25 July, 2016 (session will be one-hour long)
Where? Logan Park (Caledonian Athletics Ground), Dunedin
Who? For anyone interested in discovering more about improving their running.
Contact: Bryce Watt | 021 02813757 | bryce@tempofit.org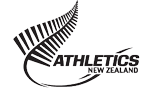 PLEASE REGISTER
This helps us plan the numbers for the session. It's free-of-charge to come of course!