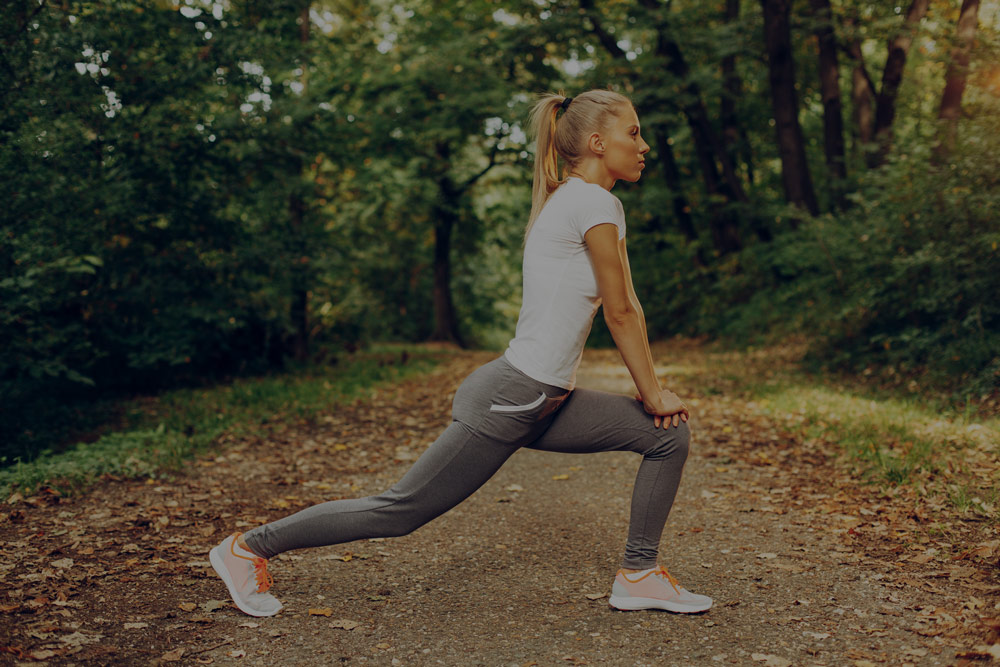 Online Membership is for you!
PERSONALISED PLAN
Your coach will prepare a training plan tailored specifically for you and your goals. No more guess work.
YOUR OWN COACH
Chat to your TempoFit coach about your running background and goals and together chart a course to get there! (In-person or Skype)
ONLINE WORKOUTS
Our weekly STRONG videos will make you a stronger, more efficient runner right in the comfort of your living room!
JOIN ANYTIME
No contracts. No joining fees. Just sign up for the period of time that suits you and get amongst the fun that is TempoFit!
LOVE YOUR RUNNING
We're here to help runners—whether slow or speedy, experienced or newbie—fall in love with running. Something this good for you should be fun!
RUN SOCIAL
Running doesn't need to be a solo sport. At TempoFit you'll have your own personal coach plus an incredibly supportive online community of fellow runners (private Facebook group).
We've designed TempoFit Online for the busy individual who squeezes running around life. So you can be part of the TempoFit experience wherever and whenever.
TempoFit Online captures all the elements of full TempoFit membership except the in-person group workouts (however, if you find yourself in town or your schedule allows we'd love to have you along to these weekday group workouts once a month free-of-charge).
Personal Coach: A 1:1 coaching consult immediately after joining (by Skype or in-person if Auckland based).
Training Plan: Tailored training plans to suit your lifestyle, current fitness levels and goals.
On-demand Workouts: A weekly 10-min STRONG at-home online video workout to make you a stronger and more resilient runner. Includes core and conditioning workouts, recovery sessions and stretching.
Weekly Emails: Get running tips and running motivation direct to your inbox ... every Monday!
Race Teams: Enjoy celebrating your incredible run at the TempoFit stands at Rotorua Marathon, Auckland Marathon, and many other races. We'll be waiting for you with your name on a yummy treat or three!
TempoFit Tee: A free NB technical t-shirt or singlet with every TempoFit Online membership option. 
Online Community: Access to our private Facebook community to chat and connect with coaches and other TempoFit-ers.
If you want to get faster, run smoother, be injury free, go further, and have more fun ... you've come to the right place!
40 WEEKS (9 MONTHS)
ONLINE COACHING
Fully personalised plan built for YOU
... from scratch!

On-demand video workouts
for recovery & injury prevention
Payment of $400
(see refund policies below)
Fully personalised plan built for YOU
... from scratch!

On-demand video workouts
for recovery & injury prevention

Payment of $220
(see refund policies below)

Fully personalised plan built for YOU
... from scratch!

On-demand video workouts
for recovery & injury prevention

Payment of $96
(see refund policies below)

SORRY! Online Memberships are currently full up. Check back in November 2017 to get your training cranking into 2018. 
By clicking on any of the sign up links above you agree to all the terms and conditions below.
Note: Please book your coaching session as soon as possible after signing up so you can get running! Your paid membership period begins the day of your coaching session. 
Risk: By signing up to TempoFit you agree to participate at your own risk and agree to not hold TempoFit, its staff or volunteers liable for any damage, loss or injury to your person or belongings. You understand the risks of vigorous exercise and have permission from your doctor or other medical professional to participate in TempoFit.
Money Back Guarantee: We put a lot of work and thought into our coaching, but if you're not happy in the first week of receiving your training plan, we'll refund you! (Less transaction fees.)
Pre-Paid Memberships: All memberships are pre-paid so there are no refunds, with a handful of key exceptions below.
Injury: One of the missions of TempoFit is to help you enjoy running injury free. And if you do get injured, we are here to help you through it. The online workouts, tailored training plan and online community will help you to stay engaged and motivated throughout your recovery. If you need to cancel your membership (see "Refunds" below).
Illness: We have a refund policy for long term illnesses (see "Refunds" below), but we're here to help you return to running after those winter colds and flus.
Holidays: Our weekly emails and your training plans detail the running you'll be doing each week, so you can replicate TempoFit group workouts wherever you are in the world.
Life changes: There are many things in life that mean we have to change our fitness regimes (e.g. starting a family) in these cases we do make allowance for refunds (see "Refunds" below).
Money-Back Guarantees: We are always wanting to improve TempoFit and provide an epic running experience, so if you're not happy, we would love to hear from you. Please drop us an email.
Refunds: In the case of long term injuries or illnesses or if you're having a major lifestyle change (i.e. there's a little bun in the oven), we are more than happy to partially refund your pre-paid purchase for either 20-week or 40-week memberships (8-week memberships are non-refundable). The refund is only available if you haven't yet reached two thirds of the way through your plan (beyond which there is no refund available). It is calculated based on how many full weeks you have remaining on your current paid membership at a flat rate of $5 per week.
Will I be fast or fit enough for TempoFit Online?
Yes! So long as you have doctor's permission to run, we help every runner, from the just-off-the-couch run-walker to the experienced marathoner. We have designed TempoFit especially for you! The fully tailored nature of our training plans sets us apart from most other online coaching providers and it's this commitment to giving you the best training guidance possible that keeps us doing what we do! Plus, you'll have LOADS of other TempoFitters at your level. You WILL fit in!
Can I still attend TempoFit workouts occasionally?
Yes. Once a month we would love to have you joining us at a workout near you! This is fine in Auckland any time of the year, except our 2-week holiday over Christmas, but in our other centres it depends when the seasons are on (see that centre's page for season dates).
I'm training for an ultra, can you help me? What about my first 5k? Or to improve my half PB?
Yes, yes and yes. We have ultra marathoners, marathoners, half marathoners, first-time 5kers, triathletes, trail runners, team sports people, all training with TempoFit. Our experienced coaches know the intricacies of running and cross training for all these events and will be a wealth of wisdom and real life stories to draw on.
CONTACT TEMPOFIT AUCKLAND