TRANSFORM YOUR RUNNING WITH US ...
For the first time ever TempoFit is coming to the Bay! Join our incredible coaching team this spring for 6 weeks that will leave you feeling fit and fast for summer.
ABOUT TEMPOFIT HAWKE'S BAY
A 6-week season of TempoFit is the ultimate tune-up for runners of ALL abilities. If you want to get faster, run smoother, be injury free, go further, and have more fun ... you've come to the right place! 
Each 6-week season includes three workouts per week:
TLC: Technique, drills, core, conditioning, strides … all that stuff that will help make you a smoother, less injury-prone and happier runner. Slightly less intensity than the Accelerate workouts.
ACCELERATE: Learn to get out of first gear and unleash your inner Ferrari! These workouts are tailored for the individual and gradually increase in intensity over the season.
LSD: Long, social and scenic distance runs. These are designed to develop endurance and aerobic capacity. Plus, you'll explore Hawke's Bay in all it's Sunday-morning beauty, meet loads of fellow runners, and be guided around by our TempoFit Pace Leaders.
You'll also receive a 6-week training plan, weekly motivational emails, online training guidance (if you can't make the odd workout) and access to our incredibly supportive Facebook group. 
Hawke's Bay TempoFit is presented in partnership with Athletics Hawke's Bay/Gisborne and Athletics New Zealand.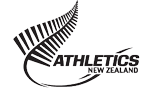 MEET OUR HAWKE'S BAY COACHES
ERIC SPEAKMAN
Eric is one of NZ's fastest ever over 1500m and a born-and-bred Hawke's Bay boy. He oozes passion for running and his coaching provides the perfect outlet to share that passion around! Read more ...
LAURA NAGEL
After attending a US university on running scholarship, Laura is back in the Bay working for Hawke's Bay Sport and still trains the house down, being crowned NZ Cross Country AND 10k Champion in 2016. Read more ...
LATE SPRING SEASON
31 Oct - 11 Dec (6 weeks)
Whether you're just starting out or you're looking to get faster, join us for the first time ever in Hawke's Bay for 6 weeks of super fun, high energy running training.
Price: $119 (that's less than $7 per workout)
Missed the start of the season? Never fear. You can always join mid-season and use the code "hblatearrival" to get a friendly little discount. 
The Napier TempoFit workouts are as follows:
TLC: 5:30-6:30pm Mondays @ Marine Parade (opposite 531 Marine Parade, just south of the Aquarium), Napier
ACCELERATE: 5:30-6:30pm Thursdays @ Marine Parade (opposite 531 Marine Parade, just south of the Aquarium), Napier
LSD: 8am Sundays @ Various scenic locations throughout Hawke's Bay (typically starting and finishing at a delicious cafe)
And, if you find yourself out of town, all TempoFit members are welcome to visit other TempoFit locations around the country (assuming the season dates line up).
We'd love to have you on the team at our next 6-week season.
NAPIER
5:30-6:30pm MONDAYS & THURSDAYS, 8am SUNDAYS
Marine Parade (opposite 531 Marine Parade, just south of the Aquarium), Napier. Look for the TempoFit flags.
This TempoFit is hosted by Athletics Hawke's Bay/Gisborne.
Will I be fast enough for TempoFit?
If you can run 5k non-stop, then absolutely yes! We have designed TempoFit especially for you! We wanted a programme that was tailored to the needs of the individual but still allowed runners of all abilities to train together. This is what makes TempoFit so unique. You WILL fit in!
It's raining, is TempoFit running?
Yes. Always. (Although sometimes we alter workouts to allow for adverse weather.)
Can I attend different TempoFit locations?
Yes. Mix and match to suit your work and family commitments. But aim to do just three TempoFit workouts per week: one TLC, one Accelerate and one LSD. TempoFit members can even visit TempoFit in other cities if season dates align.
Is it just for runners or can beginners and other sports people join?
At TempoFit we have everyone from rugby players to recovering couch potatoes and from ultra runners to gym junkies. We'll tailor the workouts to your fitness level and you'll find the technique, speed and endurance developments will cross into loads of other sports.
What happens if I can't make all the sessions in a season?
No problem. We let you know what we're doing in that workout so you can replicate it in your own time. Plus our weekly emails and online content will keep you engaged and motivated no matter where you are.
CONTACT TEMPOFIT HAWKE'S BAY
Emma Akeripa // p: 027 241 8400 e: emma[at]premiumfitness.co.nz