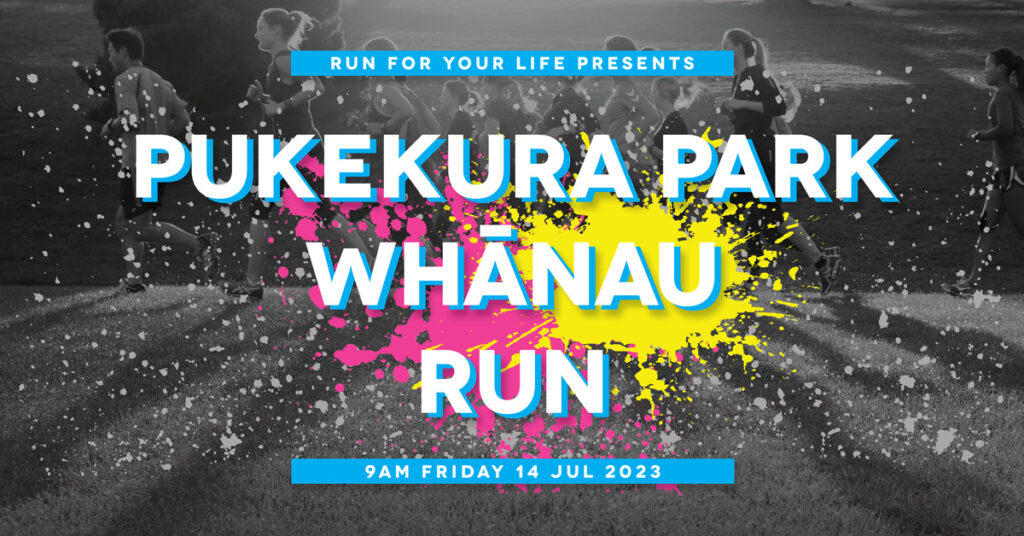 The Whānau Run is a chance for families to run together over a fun, scenic course where the goal isn't about paces or places, but purely smiles on faces! 
Bring your kids to run a lap (or four!) together of a stunning, traffic-free local park.
We hand out spot prizes and give certificates to kids for completing their run.
Although TempoFit launched Whānau Run, it is now being run by our sister organisation Run For Your Life NZ, which will allow more people to enjoy this free event.
Upcoming Whānau Runs:
How long is a Whānau Run?
The courses we choose are only ever 1-1.5km in length, meaning even the littlest of legs can complete a lap. Families can choose how many laps to complete and kids receive a stamp for each lap they finish. We have a time limit of 45 minutes to complete your run.
Is it a timed race?
No. We're all about smiles on faces rather than what pace you run or what place you finish. So you can feel free to walk, run, walk/run, or sprint Mum or Dad to the finish—whatever pace makes it most fun for you and your whānau!
Who is Whānau Run for?
We've designed these runs for parents with kids aged from two to teens. Many courses may not be suitable for buggies as we try to make the courses scenic and interesting underfoot.
Do I need to register?
No. But RSVPing to the Facebook Event helps us a lot and will mean we can communicate any changes due to course or weather.
Safety & Parent Supervision
All children must run with a parent or guardian. While all Whānau Run courses are held in traffic-free public parks, this is a non-ticketed, not-for-profit event, so all families participate at their own risk and by attending agree to hold no liability for damage or loss of person or property towards TempoFit or any Whānau Run volunteers. Any lost children will be kept at the start/finish area until collected by parents/guardians.
What do I bring?
Bring a water bottle. Come in suitable clothing and footwear for running, with a good warm layer or two for beforehand and afterwards. Slip, slop and slap—especially in the summer months.
What if the weather is dodgy?
If the forecast is for heavy rain, extreme cold or stormy weather, we will play it safe and postpone the event. Please stay tuned to TempoFit Instagram and Facebook if the weather is looking dicey.