Every parent knows that kids are born with a love for running in their veins. At TempoFit we provide run squads and personal coaching for kids that aims to re-ignite their love for running.
KIDS' HOLIDAY RUN SQUADS
Where: St Heliers, Vellenoweth Green (cnr The Parade & Tamaki Dr)
Who: For 10-13 year olds with moderate to advanced running ability
What: Coaching focused on speed endurance (Mondays), technique and agility (Wednesdays) and endurance (Fridays—5 or 10k run).
How much: $20 per session per child. Please book using the form below.
NEXT SEASON: Mon 17 Apr – Fri 28 Apr 2017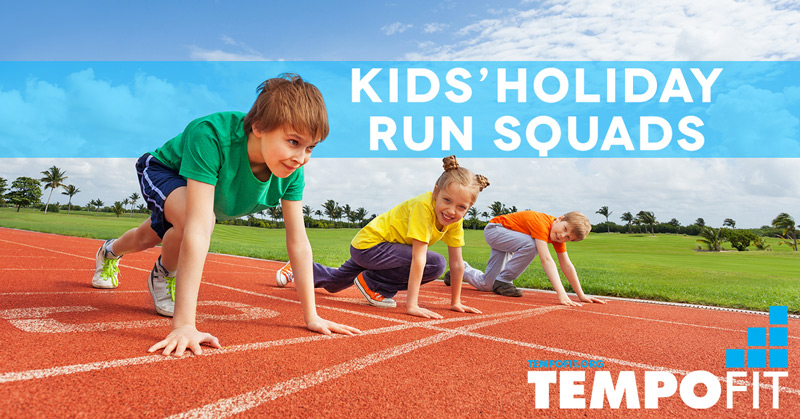 TempoFit's holiday running squads are designed for kids aged 10 -13 who are of moderate to advanced running ability. Coaching is headed up by TempoFit coach Hayden Shearman with classes limited to 6 runners per coach.
Our coaches are all Athletics NZ registered with current Police background checks and First Aid Certificates.
Sessions are 55mins long. Please come in your running gear, bring something warm for afterwards and between runs, a towel and a drink bottle.
Participants and their parents agree that participants will participate at their own risk and will obey NZ road rules and TempoFit coaches' safety instructions. Parents also agree that their child's medical conditions and necessary medications and procedures have been fully explained to the TempoFit coach by email (hayden@tempofit.org).
We run rain or shine.
Sign up to the April 2017 holiday programme using the form below. Mon 17 Apr – Fri 28 Apr 2017 session times are as follows:
Mondays 10:30am
Wednesdays 3pm
Fridays 10:30am
If you would like to book several sessions/children, please email us and we can do this manually for you.
1:1 COACHING FOR KIDS
With Hayden Shearman
We teach kids to swim, so why don't we teach them to run?
I've found that developing a smooth, efficient running style can make a world of difference in a child's sporting endeavours and overall well-being.
Book your child (age 8+) in for a 60-minute 1:1 technique session and we'll help get them loving their running. Ideal both for those struggling with running and for those looking to compete at the top level in their age group.
Hayden's typical availabilities are as follows:
Mission Bay: Mondays (9am – 4pm), Wednesdays (6:30am – 9am, 1pm – 6pm), Fridays (9am – 2pm), Saturdays (1-5pm)
Victoria Park: Tuesdays (11am – 5:30pm) & Thursdays (11am – 5:30pm)
Auckland Domain: Tuesdays (7:30am – 9pm) & Thursdays (7:30am – 9pm)
Services include:
1:1 Technique Session ($60 for 60 minutes)
2:1 Technique Session ($80 total for 90 minutes)
45-min Training Session ($40)
60-min Training Session ($50)
Parents can contact Hayden directly on 027 483 5942.