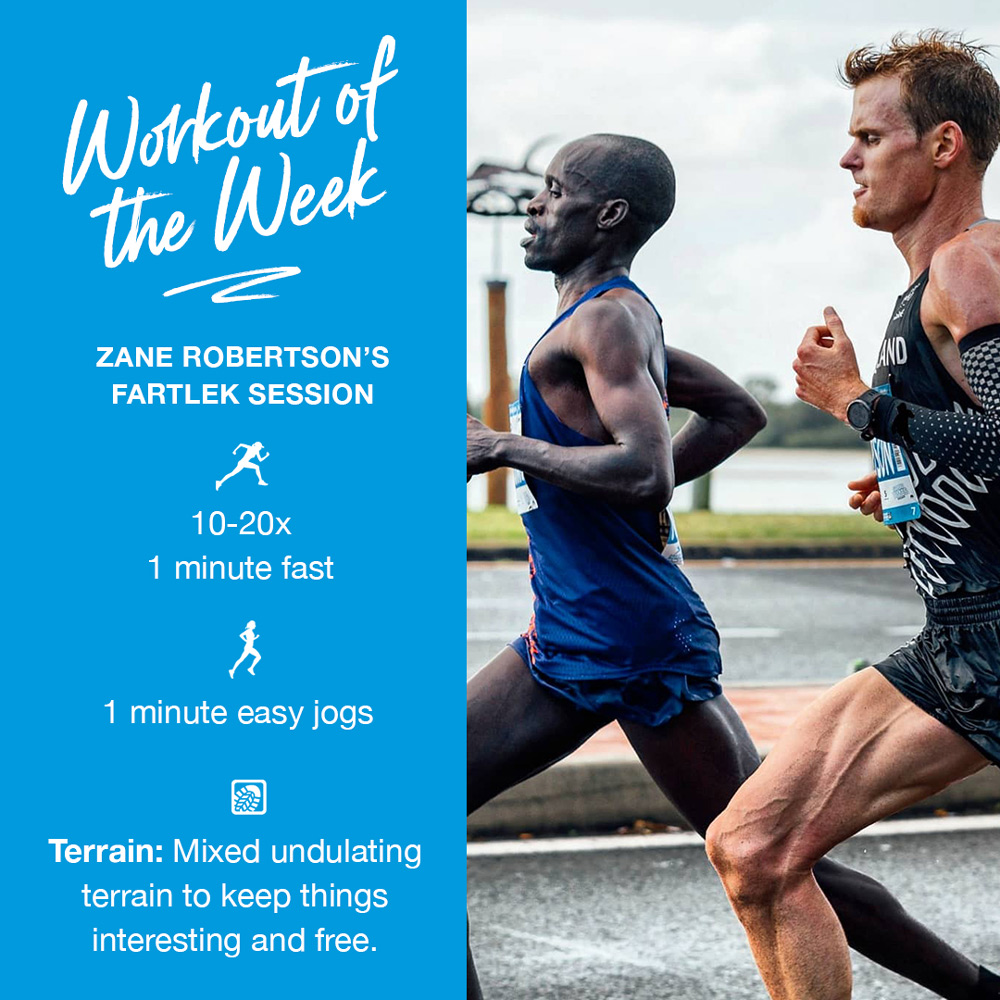 2:08 marathoner Zane Robertson joins us to talk through a classic East African fartlek session that you can tailor to your fitness and current training goals.
WHAT
10-20x
1min fast,
1min jog
Terrain: Undulating mixed terrain. Keep it fun!
Feels: Listening to what your body can do.
You can tackle this workout several ways: 1) Do 20 reps at about half marathon effort. 2) Do it about 5k effort and do 15 reps. 3) Do it fast, like Zane does, and do 10 reps of 1min on/1min off. However you tackle this workout, fast or steady, be sure to do it by feel and not by your GPS.
WHY
This workout is a great chance to take a look at your current fitness and your goals and decide what you want out of the session. Do you want to build speed and work on that VO2max-style strength? Then do 10 reps nice and fast. Or do you want to build endurance and make this more of a time-on-feet session? Then do 20 reps at a more steady effort level with faster recovery jogs than you would if this was a speed session.
HOW
In the podcast interview, Zane explains why he loves fartlek so much and how important it is to do these sessions off road and without worrying about exact paces. So find somewhere interesting to run this session with good footing (given the faster paces) and have fun with it!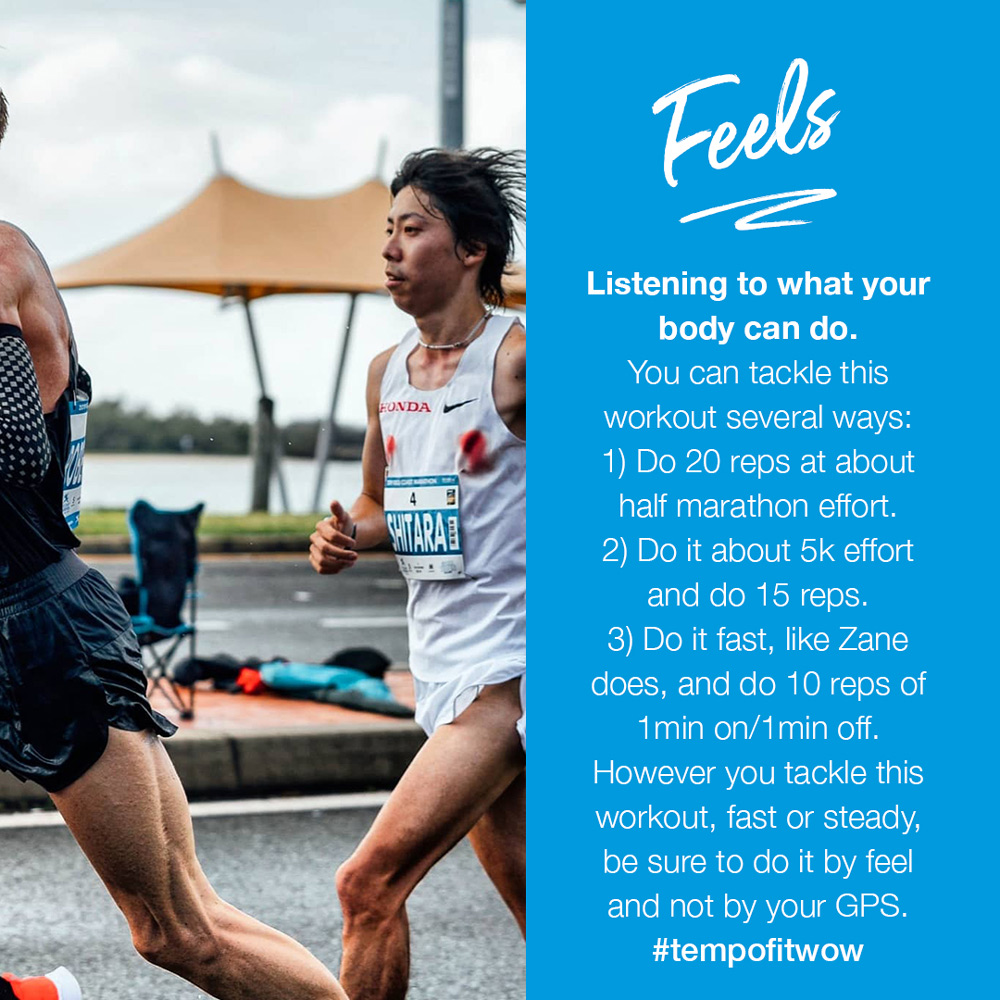 GET TO KNOW ZANE ROBERTSON
Together with his twin brother Jake, when Zane was just 17 years old he left Hamilton, New Zealand, to move to the home of distance running in the world: Iten, Kenya.
The trials and tribulations the brothers went through to improve their running and just survive was immense, but things really started to pay off as Zane and Jake began setting impressive marks on the track, culminating with Commonwealth Games 5000m bronze medal in 2014.
Since then, Zane has claimed numerous national records and prestigious race wins. Last year at the 2019 Gold Coast Marathon he set the NZ record for the marathon with a 2:08:19 (beating his brother's mark of 2:08:26 from 2018).
Zane Robertson's personal bests: 
10k: 27:28
Half Marathon: 59:47
Marathon: 2:08:19
Follow Zane on Instagram: https://www.instagram.com/zane_robertson_nzl/
Podcast (workout-of-the-week): Play in new window | Download
Subscribe: Apple Podcasts | RSS | More