Spring is here! And so are the many spring marathons, half marathons and trail races around Auckland … so it's time to get cracking with the training!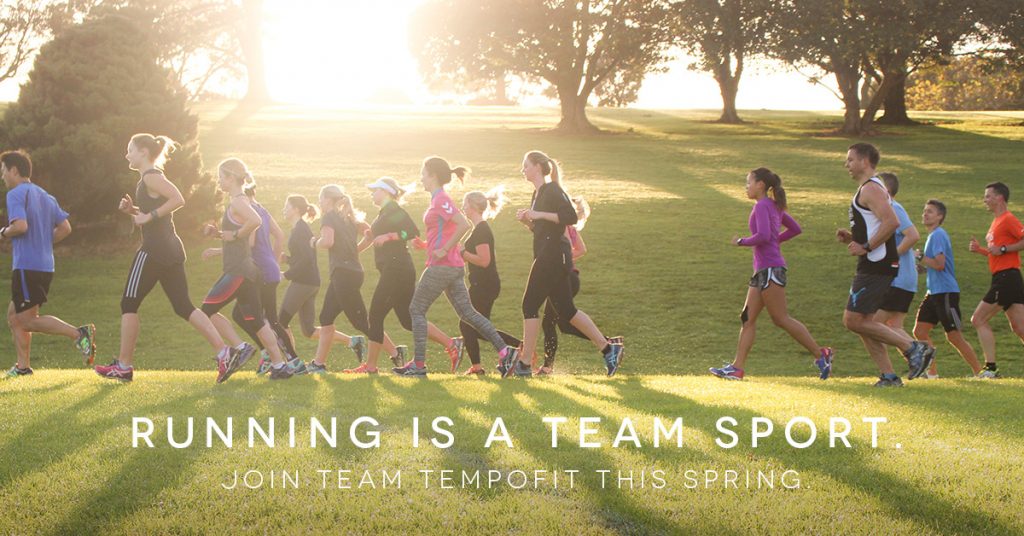 TempoFit is the ideal place to take your running to the next level alongside runners just like you and great coaching, a training plan to follow, online workouts and an incredibly supportive private Facebook community … oh and a TempoFit NB technical tee/singlet.
This 6-week special is perfect for someone who is keen to try out TempoFit but doesn't want to commit to a long term membership or for someone who just wants to gear up for a key event, like Auckland or Queenstown Marathon.
The Spring 2017 6-Week Special includes:
– 2x group workouts per week (for six weeks starting 18 Sep 2017 – it's not too late to join, see below) at either Westhaven or Domain (you can mix and match locations)
– Sunday group runs (when there isn't a major race on)
– a technical tee or singlet
– training plan (for half marathon or marathon)
– online at-home workouts
– access to our private Facebook group
Will I be fast enough?
Short answer … yes.
Long answer … we designed TempoFit to accomodate runners of all abilities. Much like a gym class can be tailored to suit the individual, we will give training paces that are right for you and your goals and you will definitely have company at your level. I only entry requirement is that you can currently run 5k non-stop, at any speed.
Fall in love with running this spring!
Essential Details
Dates: 18 Sep – 29 Oct (6 weeks)
Locations: Auckland Domain (Tue & Thu 6:30-7:30am) & Westhaven (Tue & Thu 6-7pm)
Price: $139 now only $70 (special price for the final three weeks of the season!)
Further details about TempoFit Auckland.
Discover more about TempoFit
Meet our coaches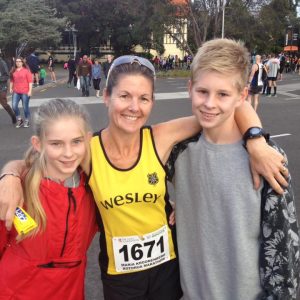 Maria Kroonenberg
Maria is a mum, school teacher and phenomenal runner and inspiring coach.
Her fondest running memories are qualifying & completing Boston Marathon for her 40th birthday and running the Amsterdam marathon 2011 while watching Rugby World Cup in NZ (id love to set the heart rate stats from that marathon!!).
She has won the North Shore Marathon, Wanganui 3 Bridges marathon & a few half marathons, and she came 3rd female overall in this year's Garmin half marathon series.
Her happy place these days is trail running & coaching her school run club.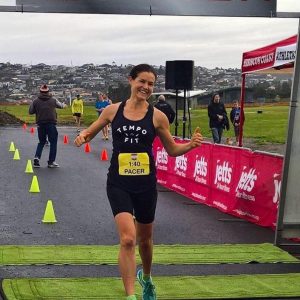 Anna McRae
To many of our regular TempoFit-ers, Anna requires no introduction. She has been a core member of our running family for donkey's years and can always be seen at or near the front of half marathons and marathons all over the country and joined our Auckland coaching team in 2017.
In 2015 she set her marathon PB of 2:57 (a 19min PB!!!) finishing the Auckland Marathon with a huge smile on her face and a big negative split. At the recent World Masters Games she won a staggering 4 golds and 1 silver!
She says her other big non-running achievement was surviving three months in the aqua jogging lane to get back to running after injury. And, as a physio, she is a wealth of knowledge on aqua jogging tips and injuries!
Anna's favourite post-run meal goes like this: "coffee … more coffee … then followed by a combo of eggs, avo and smoked salmon."
And what does she love most about running? "Running rewards hard work, commitment and consistency. It keeps me happy. The friendship and support of my running community is awesome."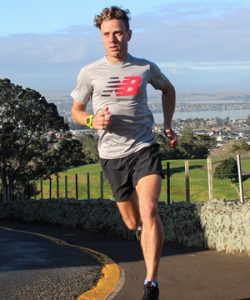 Hayden Shearman (TempoFit Head Coach)
Hayden Shearman has coached 100s of people to achieve their running goals—whether that be to improve running form, run their first marathon or half, set a new PB or even win some of New Zealand's premier races.
Hayden has raced every distance from 400m to 42.2km (with PBs of 4:03 for 1500m, 15:27 for 5k, 1:12 half, and 2:39 for the marathon). After re-discovering running in his 20s he has gone on to compete in multiple national championships, run in races all over the world, and use running as a means to meet new people, discover new scenery and uncover new levels of self and self-belief.
"My primary goal in coaching is to pass on the same joy that I have discovered in running—whether that be just jogging for fitness, for racing, or for achieving new goals," says Hayden.
"I believe the joy of running is maximised through three practices: gradually building aerobic endurance, which includes challenging yourself personally; learning efficient running form to help improve running economy; and staying injury free. All three are vital and have a profound influence upon each other. For example, many people start running without learning proper form, which can lead to injuries, which in-turn reduces their improvement in aerobic fitness. I'd love to help you get the balance of those three components right."