This 6-week special is perfect for busting your training out of the winter blues and putting spring in your step ready for spring!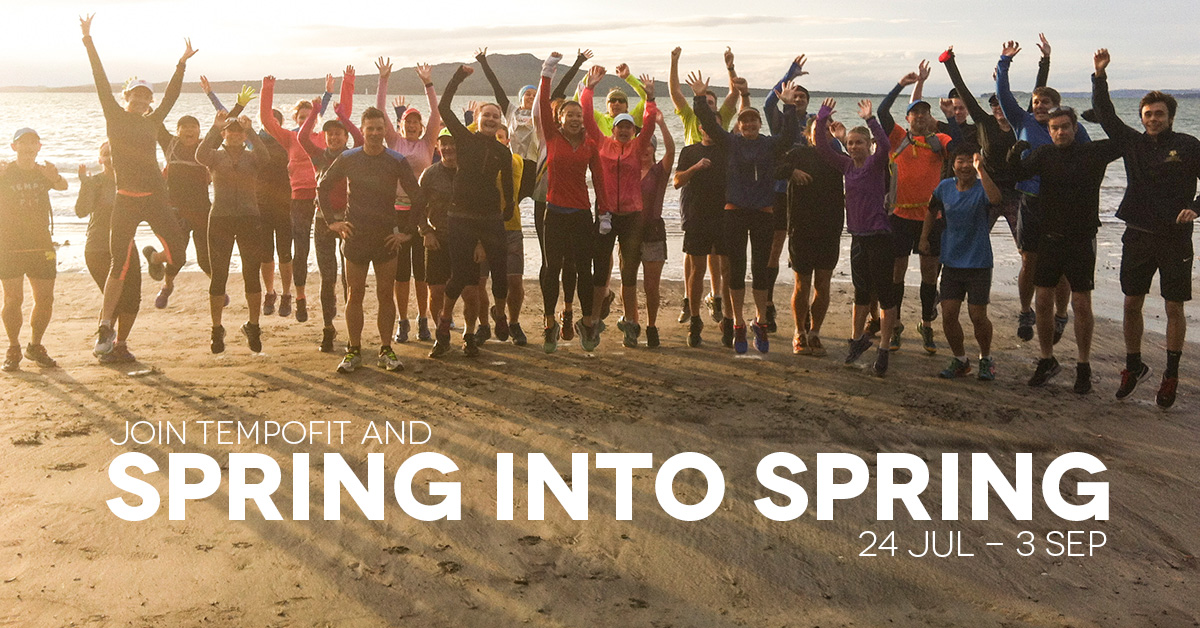 While winter is doing its icy best to keep us locked indoors, we'll be training the house down getting everyone ready for their spring half marathons, marathons, and trail races.
If you want great company, expert guidance, motivation galore, and six weeks of the best running training of your life, you've come to the right place!
This 6-week package includes:
>> 2x group workouts per week (choose from Auckland Domain & Westhaven or mix and match as suits your schedule)
>> scenic Sunday long runs
>> a training plan to guide your running outside of TempoFit workouts (generic plan)
>> a TempoFit technical NB tee/singlet
>> fitness test time trials
>> weekly online workouts
>> private Facebook group.
Season starts: 24 July 2017
Season ends: 3 Sep 2017
Season length: 6 weeks
Price: Only $139 for the whole season!! Halfway special … join for just $79 (all the same perks, just three weeks instead of six)
WORKOUT LOCATIONS & TIMES
TempoFit in Auckland operates in two stunning locations (choose your home workout or mix-n-match to suit your schedule):
Auckland Domain (Tue and Thu mornings 6:30-7:30am)
Westhaven (Tue & Thu evenings 6-7pm)
Click here for maps and further details.
Our Sunday group runs are held every weekend at 8am (except when there is a key race on) at various scenic locations around Auckland (alternating between trail and urban pathways).
TempoFit Auckland workouts are on rain or shine, all year round, except two weeks over Christmas and New Year when we email you your workouts.
ABOUT TEMPOFIT
WHAT PEOPLE SAY ABOUT TEMPOFIT