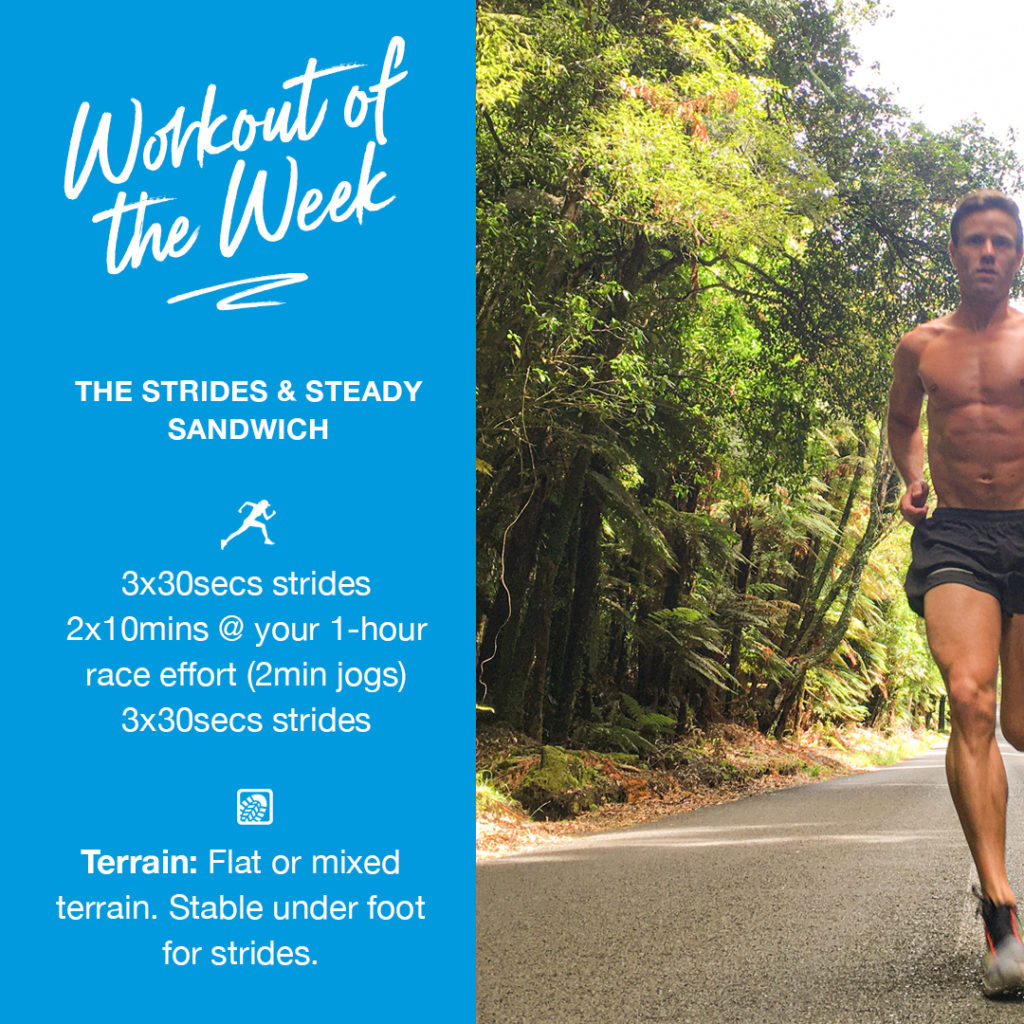 Practice starting right and finishing right in this sandwich of speed and steady session.
WHAT
The Strides & Steady Sandwich
3x30secs strides
2x10mins @ your 1-hour race effort (2min jogs)
3x30secs strides
Terrain: Flat or mixed terrain. Stable under foot for strides.
Feels: Perfect practise.
Every workout is an opportunity to perfect running in YOUR body. We can all become genuinely world class at running at our own pace, in our skin—but it's all about attitude. This workout gives you the perfect opportunity to start with great technique and finish with it, while expressing your world-class work ethic in the middle!
WHY
The strides set the tone in terms of good technique for the rest of the session. Then you'll have two 10-minute blocks that will have you riding that line between comfort and discomfort perfectly. Then to finish you'll embed that good technique in your muscle memory with the final 3x30secs strides.
HOW
The strides are fast, controlled runs. Unless you're a very experienced track runner, these won't be sprints; they should stay in that controlled zone so you can focus on good technique. Jog for 90 seconds or more after each 30-second stride.
The 10-minute blocks should be done at your 1-hour race effort, which for most of us is somewhere between 10k and half marathon pace.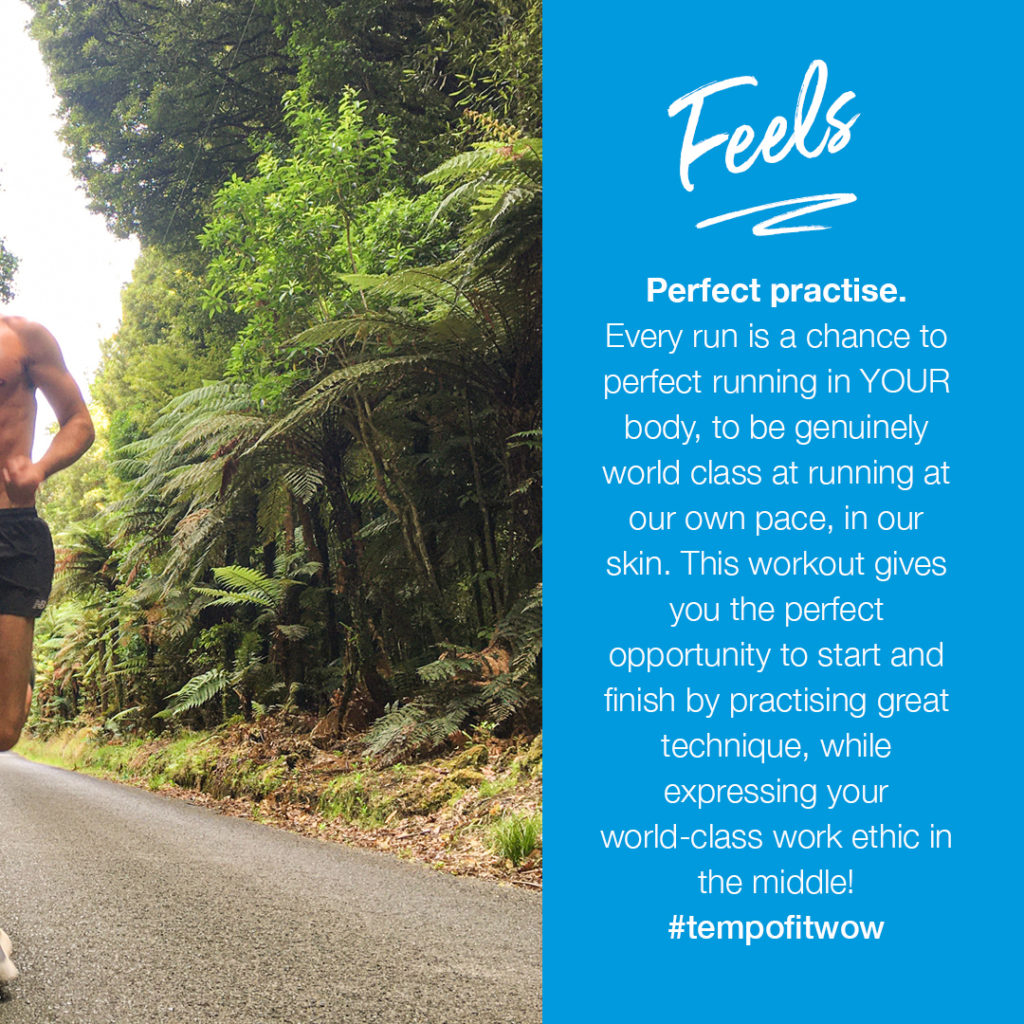 CHALLENGE: BE ELIUD KIPCHOGE FOR A DAY!
Imagine waking up and finding that you had been intrusted with the body and training of the greatest male marathon runner in history. How would you train? How would you eat? How would you look after yourself?
This 24-hour challenge is really interesting thought experiment because it circumvents those potentially destructive thought processes that tell you that you're not the sort of person who goes to bed early to boost recovery or chooses the fruit over the donut or trains smart rather than punishing your body for weekend excesses.
Choose a day this week where you'll approach all of those small decisions that might relate to recovery, stress, nutrition and training and put it through the "would Eliud Kipchoge do this" test.
Sure, you're not going to go out and run marathon paced 5k reps at 2:50min/km, but you're going to have same respect and care for your body that you would if you were one of the most impressive athletes the world has ever seen.
See how these small decisions shift your daily habits.
#kipchogeforaday
Podcast (workout-of-the-week): Play in new window | Download
Subscribe: Apple Podcasts | RSS | More