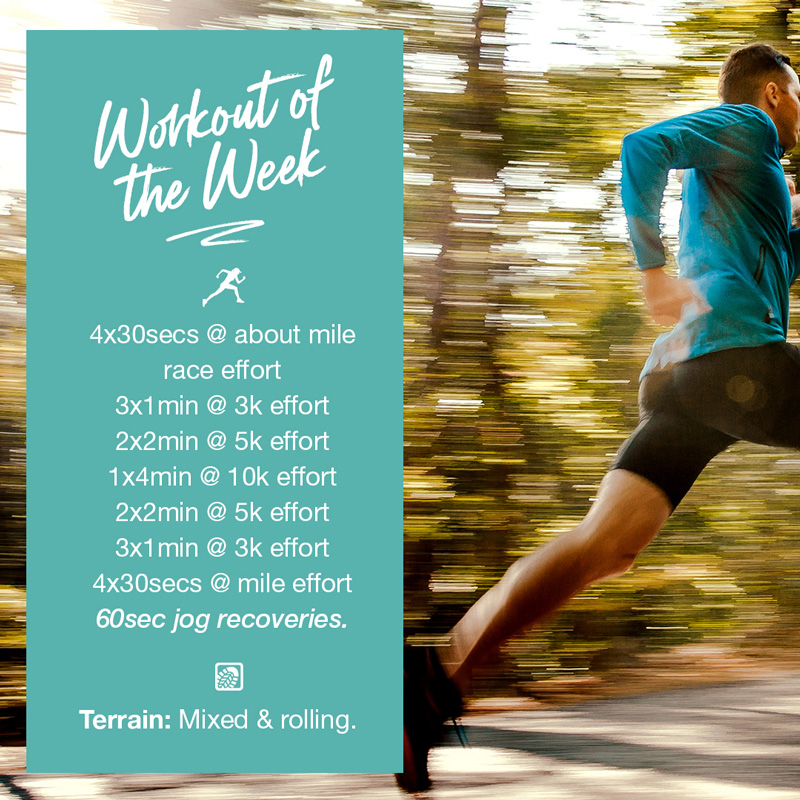 We're speeding things up this week with a ladder session that ticks many boxes and should leave you feeling both fast and strong!
WHAT?
4x30secs @ about mile race effort
3x1min @ about 3k effort
2x2min @ about 5k effort
1x4min @ about 10k effort
2x2min @ about 5k effort
3x1min @ about 3k effort
4x30secs @ about mile effort
Recovery: 1min recovery jogs
Terrain: Mixed, undulating terrain.
Feels: Kapowww!
This week's shorter intervals keep the session fun, but you'll need to be careful to keep the recovery jogs cruisy. These slower recoveries will mean you can express good speed in the work intervals, so be sure to allow some energy to bring some kapow to the workout!
WHY?
We're ticking lots of boxes today with plenty of speed, some hills because of the terrain (be careful not to do the fast stuff on uneven terrain) and a little bit of endurance grind in the middle.
During Covid—with races being cancelled left, right and centre—this sort of session enables us to maintain fitness across many different energy systems, so we're race ready and can easily pivot our training to hit a virtual time trial or fun Strava challenge.
HOW?
As you are running the one-minute recoveries slightly slower than usual, in order to crush the effort sections, be sure to not let your technique deteriorate.
An easy way to keep good form when running slow is to make sure you keep a nice high stride rate.
When running slow like this you'll basically be taking granny steps, but this helps to reduce load on your legs and promotes good blood flow for adequate recovery between efforts.
Read this week's Thought for the Week on glycogen vs fat burning when running.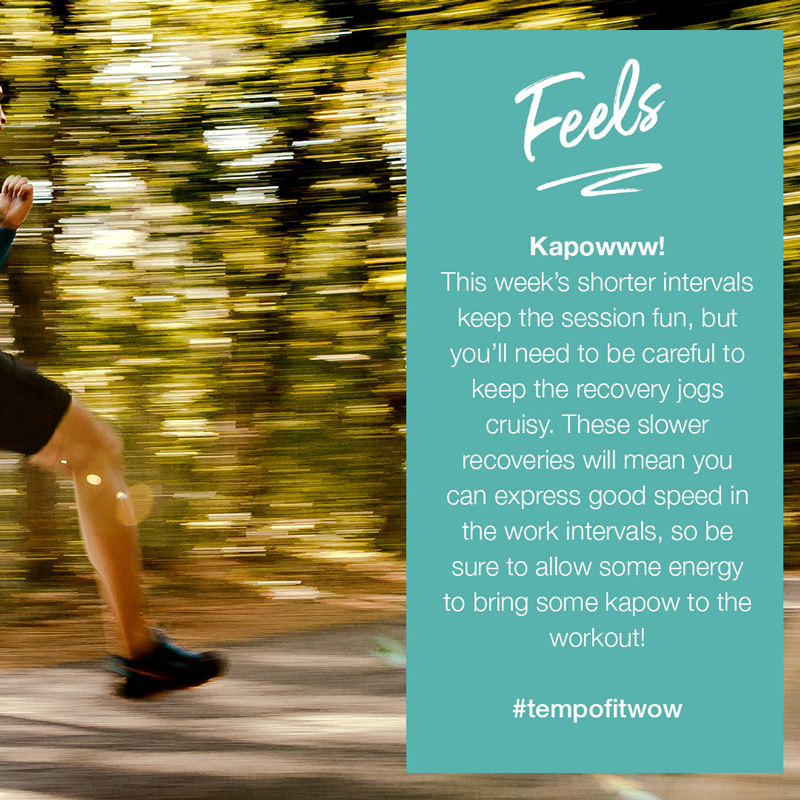 Podcast (workout-of-the-week): Play in new window | Download
Subscribe: Apple Podcasts | RSS | More