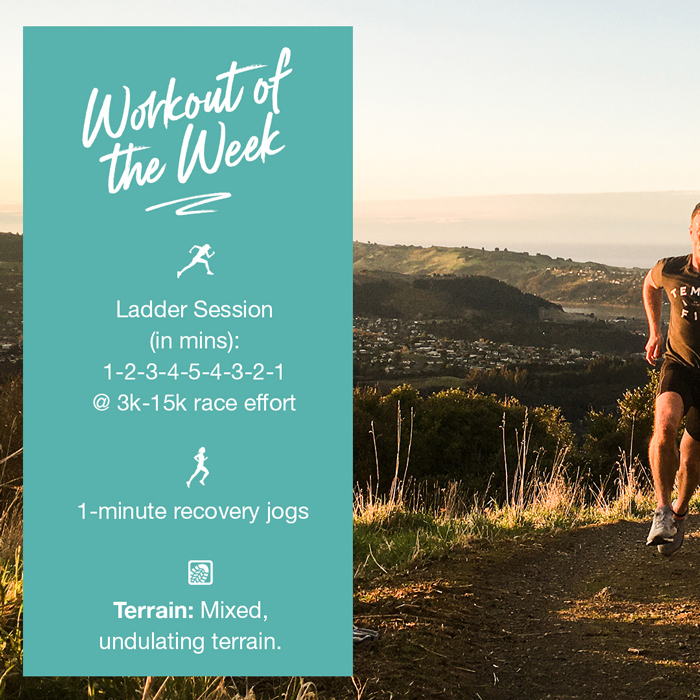 It's more fartlek ladder goodness this week! And this time with a slant towards more endurance than speed.
WHAT?
Ladder Session (in mins):
1-2-3-4-5-4-3-2-1
@ 3k – 15k race effort
Recovery: 1min easy recovery jogs
Terrain: Mixed, undulating terrain.
Feels: Feel the rhythm.
There's 25 minutes of work in this workout, and with only 1-minute recoveries we're definitely shifting the focus more towards endurance. So, after a faster start, allow the speed to ease up and focus on good rhythm whatever terrain you encounter.
WHY?
Whenever you see short recoveries compared to the length of an intervals, it means that workout is focused more on sustaining a certain heart rate rather than developing speed or technique or intensity. So it is with this workout, where aerobic endurance is definitely the focus, with a bit of technique at the start and finish.
HOW?
The speeds will be slower than last week. So, as a quick guide aim for the following approx.:
1-minute intervals: 3k race effort
2-minute: 5k race effort
3-minute: 10k race effort
4- and 5-minutes: 15k race effort
Remember, with fartlek workouts we want to be off-road and on varying terrain, so don't worry about the speeds you're running on your watch. Just run to feel.
Read the Thought-for-the-Week about goal setting.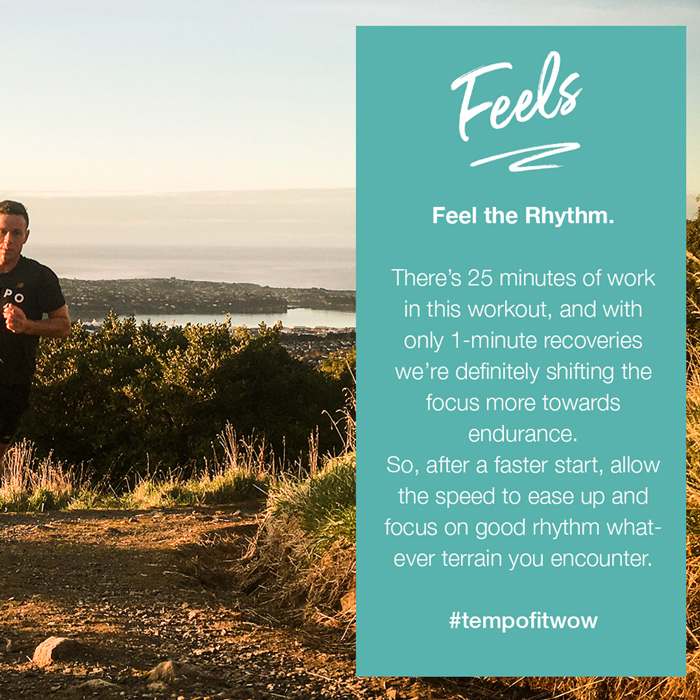 Podcast (workout-of-the-week): Play in new window | Download
Subscribe: Apple Podcasts | RSS | More