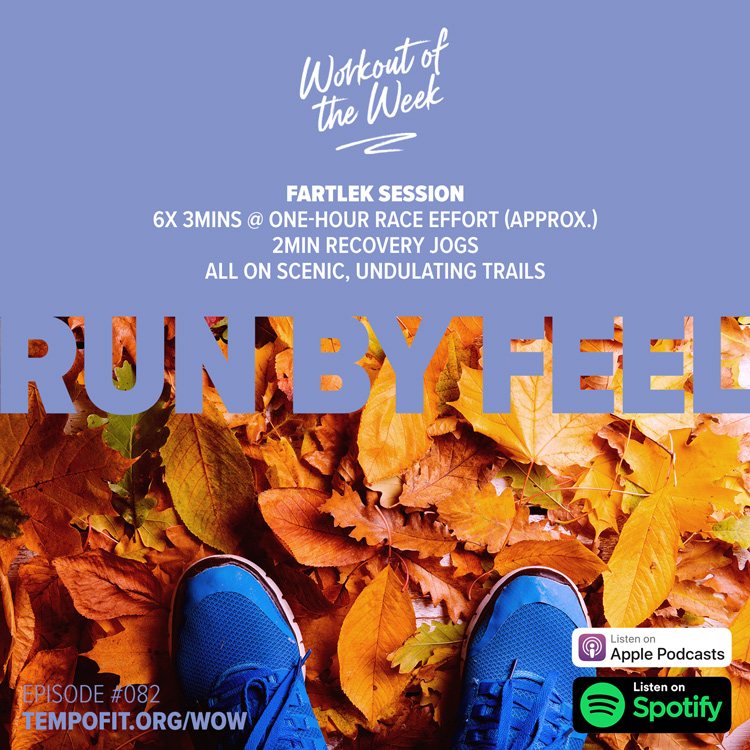 This week we're tackling one of the most popular and enjoyable fartlek workouts on the planet. Find some beautiful undulating trails, ditch the GPS, and enjoy running free!
WHAT?
Fartlek Session
6x 3mins @ one-hour race effort (approx.)
2min recovery jogs
Terrain: Scenic, undulating trails.
The beauty of fartlek training is the opportunity to let go—let go of hitting certain paces or splits, let go of being a slave to your watch, let go of what it might look like on Strava.
Instead, you'll run by feel, taking in the scenery of your favourite local trails. You'll allow your pace to adjust to the terrain and how you're feeling.
WHY?
Running by feel is ideal, first of all, for clearing the mind and rekindling that enjoyment and intrinsic pleasure of running for running's sake.
Second, it's perfect in those training blocks where you might not need anything structured. Perhaps you don't have any races coming up, or you're recovering from a recent race, or you're in a building phase with your training and you're unsure how fatigued you're going to be from day-to-day.
Fartlek is perfect for adapting the training to the body and not the other way round.
HOW?
With your GPS off (or at the very least just ticking away in the background where you can't see it) your focus on these sorts of fartleks should actually be on finding somewhere epic to run them. You don't want anything too mountainous, but you definitely don't want flat. Find a park or forest trails or even mix things up with sand running, grass, gravel and even mud!
Aim to finish the workout feeling pleasantly fatigued. It should feel like you've been working but could turn around and do the whole thing again if you had to.
THOUGHTS FOR THE WEEK:
ARE YOU PLAYING THE LONG GAME? Read the blog here. 
Podcast (workout-of-the-week): Play in new window | Download
Subscribe: Apple Podcasts | RSS | More