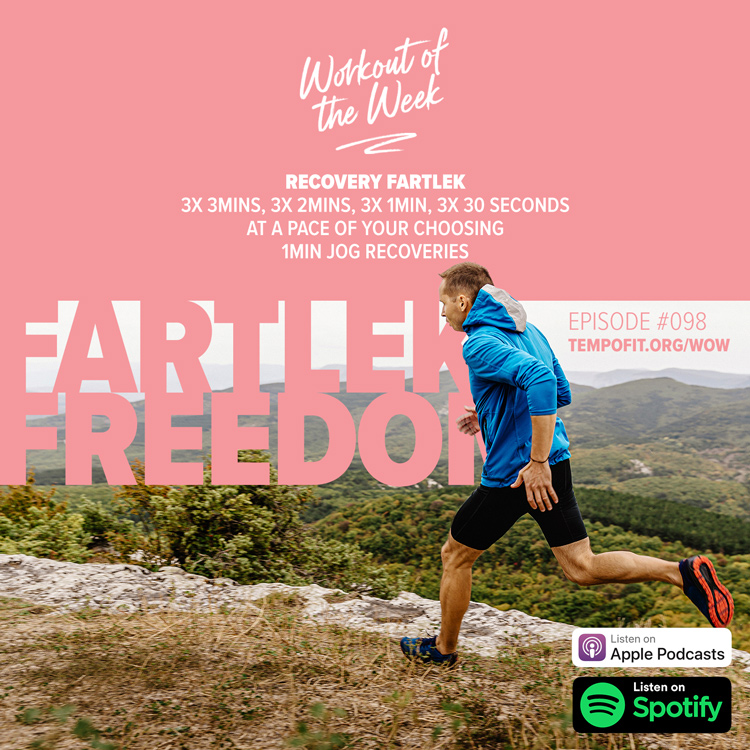 Inspired by the Olympics and wanting to run fast? Tired from the late nights watching athletics? This fartlek workout can be adapted to suit any end of the intensity spectrum : recovery or flat out.
WHAT?
RECOVERY FARTLEK
3x 3mins
3x 2mins
3x 1mins
3x 30 seconds
All at a speed of your choosing
1min jog recoveries
Terrain: Undulating, mixed terrain.
Sometimes you just need a workout that can be done entirely by feel. No exact splits, no expectations of times or distances—just run as your body lets you and enjoy running free.
If you do crank up the paces, be sure to keep the recoveries very light as 60 seconds isn't a long recovery if you make this a hard interval session.
WHY?
I love the flexibility that a fartlek session like this gives runners to adapt it to how their bodies are feeling. A workout like this can make a good first session after some time off recovering from a big race or injury. And it can also be a good chance to blow the cobwebs off and get progressively quicker as the session goes on.
HOW?
To really maximise both the enjoyment and the training effect of a fartlek session, be sure to find a good undulating trail with mixed surfaces under foot.
You don't want anything too technical that you can't wind up the pace on safely, but you also don't want to make it boring on the road or running track—find somewhere in-between.
Podcast (workout-of-the-week): Play in new window | Download
Subscribe: Apple Podcasts | RSS | More