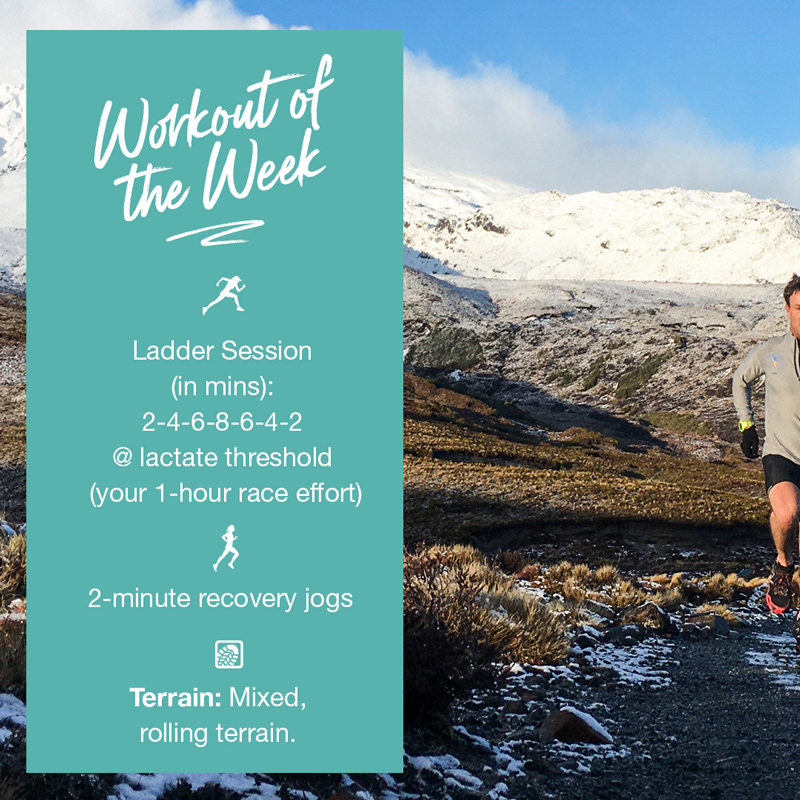 Are you ready for some distance? This week's ladder session eases up the pace a little but goes a longer as we deliberately hunt out some hills. Bring them on! 
WHAT?
Ladder Session (in mins):
2-4-6-8-6-4-2
@ lactate threshold (your 1-hour race effort)
Recovery: 2min recovery jogs
Terrain: Mixed, undulating terrain.
Feels: Climb every mountain!
Find some cool, scenic and bumpy terrain this week to do this endurance ladder session. And every time you encounter a hill, whether uphill or downhill, aim to maintain the same intensity level throughout. Remember, pump the arms, quicken the cadence and stand tall when going uphill.
WHY?
The longer recoveries of this workout allow you to do more work in the session, meaning the shift is definitely towards an endurance focus, rather than speed.
The hills add another element of strength and also leg speed/technique. Plus, they make workouts like this so much fun!
HOW?
Compared to the last two weeks, the speeds you're running for this session are slower. They're all at your one-race effort.
Don't get hung up on exact paces. You won't get accurate feedback from a GPS watch on hills anyway. Instead, just go by feel—tuning in to your body and into the cool terrain and scenery around you!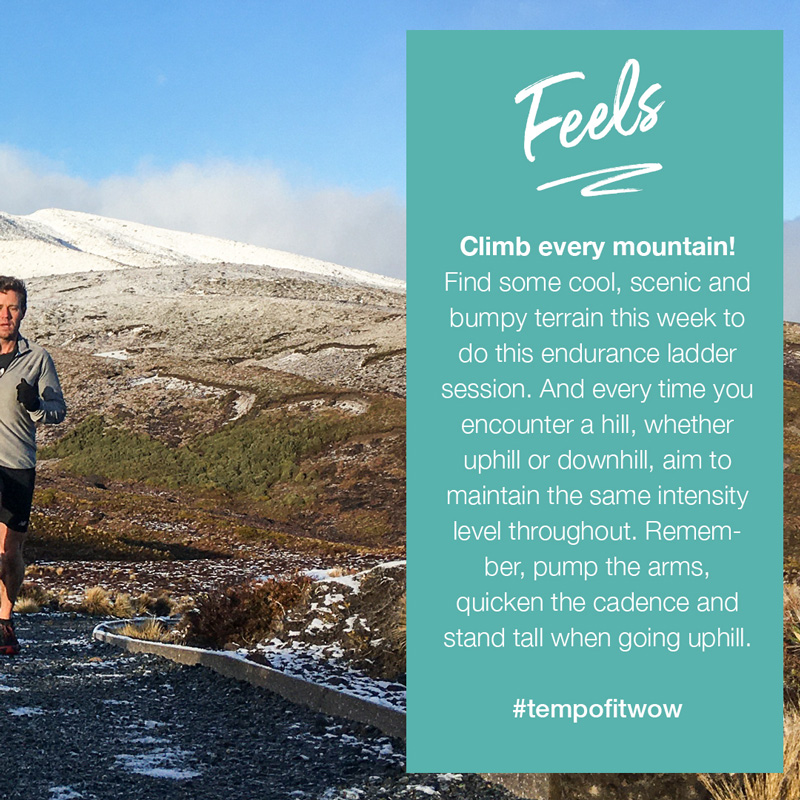 THOUGHT FOR THE WEEK: HOW TO TRANSFORM YOUR HILL RUNNING
When you encounter hills in a workout or race, how should you tackle it? How should your technique change? And what about downhill is that different to uphill? Here's five points to give you more confidence to be strong in the hills.

Podcast (workout-of-the-week): Play in new window | Download
Subscribe: Apple Podcasts | RSS | More