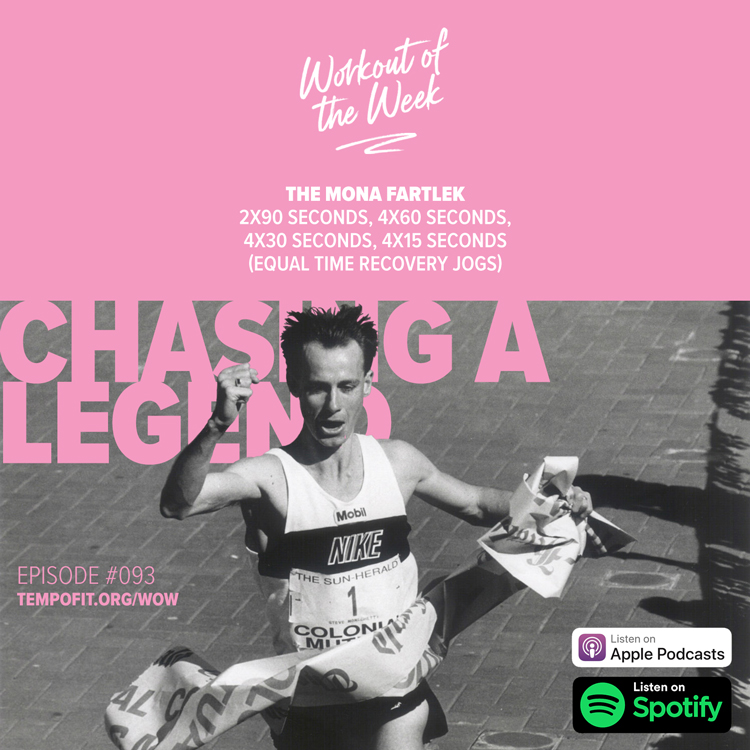 This is a famous workout created by legendary Australian distance runner Steve Moneghetti. It combines the freedom of a fartlek session with the speed of shorter reps and the intensity of minimal recovery. It's what lead Mona to four Olympics, 4th at World Cross in 1989 and a bronze at the World Marathon Champs in 1997.
WHAT?
The Mona Fartlek
2x90s
4x60s
4x30s
4x15s
(Recovery jogs are the exact same length as the efforts)
Terrain: Find a trail that isn't too technical so you can get up to speed nicely and safely.
WHY?
This workout gives you the freedom to decide your effort levels. Most people will start around 5k effort and finish around mile effort, but it could be done slower as more of a shake out or first workout back style session OR as a real high end blasting it session that works on speed and the ability to recover on the run.
HOW?
Perform this workout on a trail that you can also run in a couple of weeks time and remember where you start and finish for comparison purposes.
Podcast (workout-of-the-week): Play in new window | Download
Subscribe: Apple Podcasts | RSS | More