By Hayden Shearman // No, this isn't an article about "that bass" nor the other "bass". The base I'm talking about is the running training we do in the off-season, when we're not gazing down the barrel of an upcoming half marathon or marathon.
For most of us running spring or autumn marathons and half marathons our off-seasons are in early winter and in early summer. And, the fact is that most people who line up for, let's say, Auckland half and full marathons do very little running 4-6 months out from the event, during May and June. It's just too far down the pipeline to worry about and there's no sense of urgency to get us out the door with the trainers on.
Now, this is fine if you're just looking to complete the half marathon but if you're running the full marathon or you're wanting to PB in the half, now (with 4-6 months to go) is the time to start building your training pyramid … and like any good pyramid: the bigger the base, the higher it goes.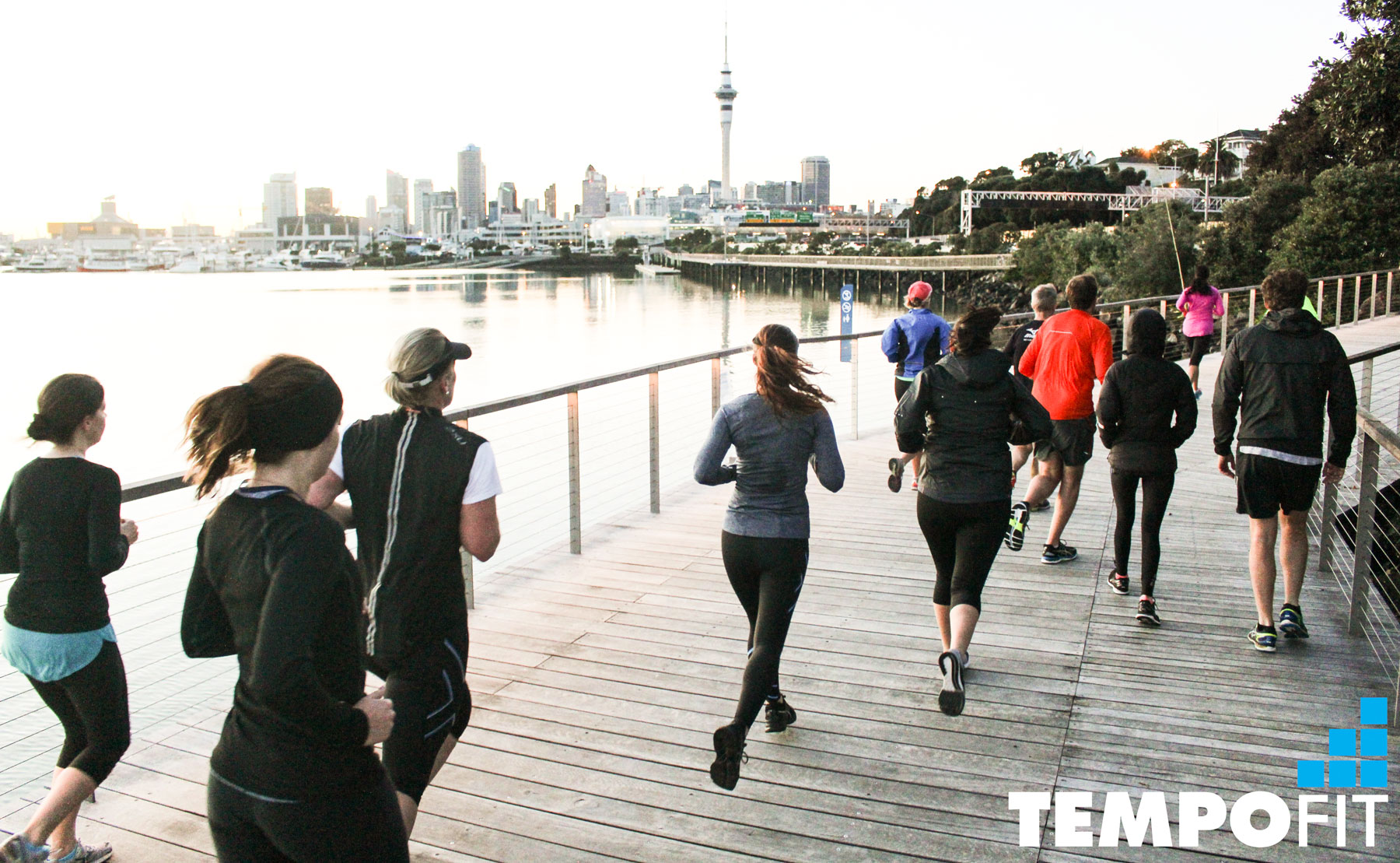 GET STARTED
The main focus during the base phase is building consistency. Distance or speed don't matter so much as training the body and mind to pound the pavements multiple times per week. Develop the habit. Coerce your body into craving the runs. And go on easy on the body by not including too much in the way of speed work or super long distances.
GET STRONG
When you're not doing massive mileage or hammering your body with hard workouts, now is also the time to prepare the body for the harder training to come by spending time in the gym at the weights bench, the swiss ball and the yoga mat.
Focus on building these areas:
glutes (glute med via side leg raises and clam shells and glute max via squats and deadlifts),
abdominals (crunches, v-ups, leg raises, hollows)
obliques (side planks, criss-cross bicycle kicks)
back (supermans)
With a strong foundation through the middle of your body, you will better be able to absorb the repetitive tensions and rotations your body goes during long distance running.
GET GRADUALLY LONGER
On top of the consistency that you're building, gradually (very gradually) increase the length of your runs (particularly your weekly long run) and also the number of runs you are doing per week. A 10 per cent increase per week in longest run length and in total mileage for the week is a safe rule to follow.
Have fun building that base!
Happy running.