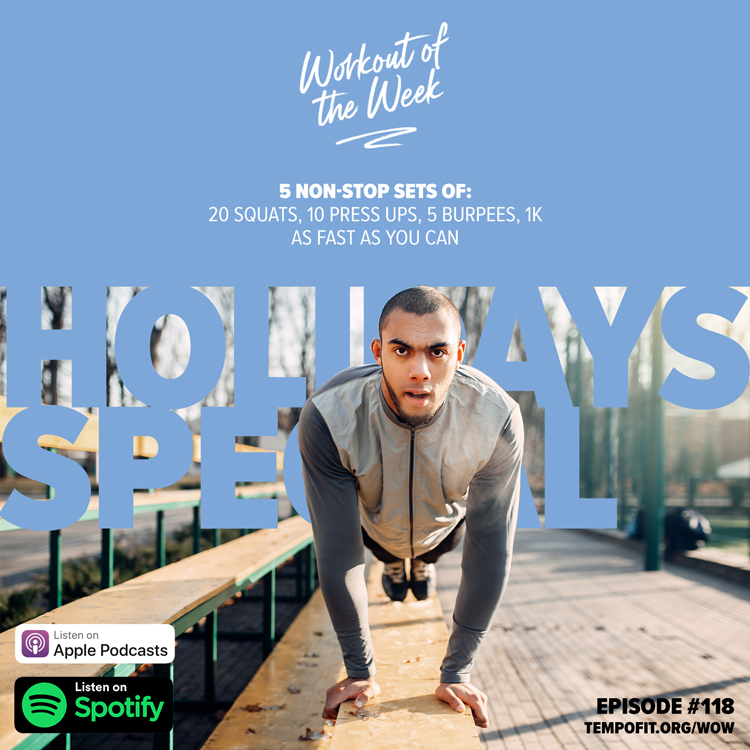 It's the holidays and the final workout of the year, so why not do the most brutal fitness challenge from the year all over again!!?? If it's your second time doing this session, can you beat your previous time? If it's your first time, how close can you get to your 5k PB?
WHAT?
Holidays Special
5 non-stop sets of:
20 squats, 10 press ups, 5 burpees, 1k
As fast as you can
Terrain: Flat, measurable pathway or running track
This workout challenge combines running and calisthenics for the ultimate holiday fitness test/Christmas-pudding-burner.
You'll complete 5k of running in total, so see how close to your 5k best you can get.
WHY?
Strength work, even if it doesn't involve weights, is often over-looked by runners. It's a great way to build power, stability, coordination and overall athleticism—which should all improve your running in the long run (excuse the pun!).
A challenge like this is perfect when we find ourselves in a time where races are being cancelled (for our southern hemisphere audiences) and it's still a way off before the arrival of spring races (for our northern hemisphere audiences).
HOW?
Even though you're pushing yourself hard, be sure that you dial in good technique with the exercises. Also think about what sections you might like to focus on and really crush them (like the burpees) in order to use another section like the squats or running to go a little easier to boost recovery.
Podcast (workout-of-the-week): Play in new window | Download
Subscribe: Apple Podcasts | RSS | More