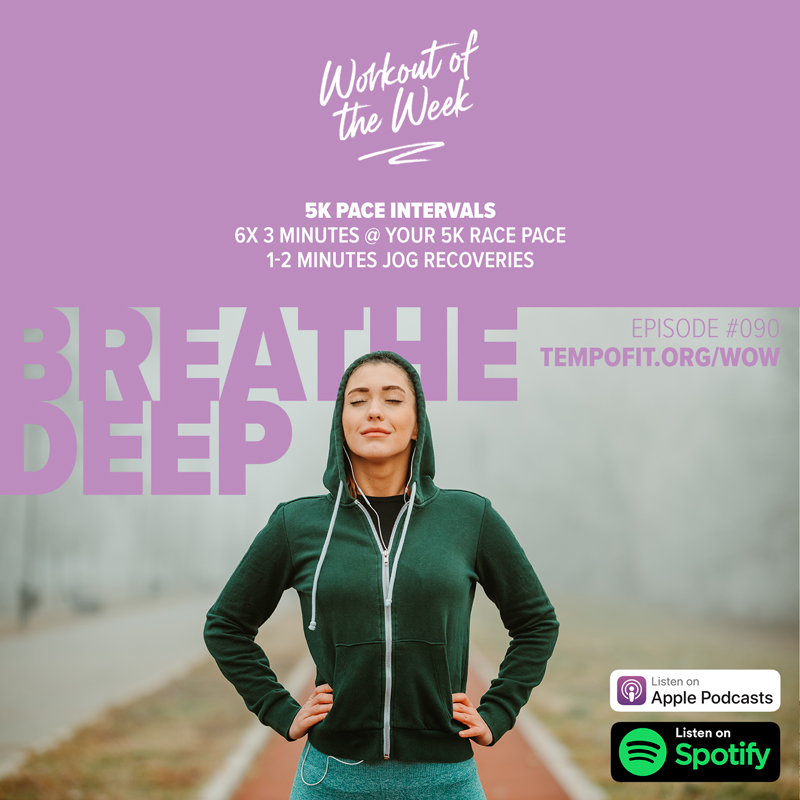 There's something special about running at 5k pace. It's demanding on the legs, the lungs and the mind … and it's also loads of fun!
WHAT?
5k Pace Intervals
6x 3 minutes @ your 5k race pace
1-2 minutes jog recovery
Terrain: Flat, measurable pathway or running track
The 3-minute intervals are just approximate, so you can tweak it up or down to fit a certain distance (i.e. making it exactly 600m in 2:54 for a 24:10 5k runner, for example).
Likewise, the recoveries can be tweaked based on your current fitness and familiarity with 5k pace. Err on the side of longer (i.e. two minutes) for this session, and then shorten them up at the end if you're feeling okay.
WHY?
18 minutes is a significant amount of time in total to be spending at 5k pace. So, this is a challenging session but will also be more challenging the faster you are.
We do these time-based intervals partly to allow those newer to interval training the opportunity to ease into it and also to give those with speedy 5k times a good solid session earlier in this block of interval training.
HOW?
If you'd like to turn this workout into a fartlek session, feel free to do the intervals by feel on the trails. And if you'd like to hit exact distances, feel free to round the 3-minutes up or down in order to hit a certain distance.
The recoveries are key this week. The faster your 5k pace, the more likely you are to need more time for the recoveries. For most, err on the side of caution with 2-minute recoveries at the start of the workout and then reassess once you've done three intervals.
Podcast (workout-of-the-week): Play in new window | Download
Subscribe: Apple Podcasts | RSS | More